Season 2: Solo Clawhammer Classics
Episode 3: "Bonaparte Crossing the Rhine"
Sign up here
to get a
downloadable PDF of Episodes 1-15 of the Clawhammer Core Repertoire Series
. You'll also be notified whenever a new episode comes out.

Thinking back through all of the tunes that I enjoy playing as solo numbers, the tune up for this installment in the "Solo Clawhammer Classics" series may be the one that's been in my repertoire the longest. It's one of those tunes that grabbed me on the first listen, and that, all these years later, I've yet to tire of playing.
And it's one of those tunes that seems to compel even the most lackadaisical fan of the five string (i.e. – your spouse) to begrudgingly admit to enjoying.
Technically speaking, this one's a fiddle tune, and so is on the notier side. That being said, the fingering lays out so well in double D tuning that it seems as if it were fated to be a banjo tune. In other words, it's not as technically difficult as it may sound. And, even when it's played simply, it's beautiful.
So let's get to it.
Step 1:  Know thy Melody
To help imprint this tune into your noodle, take a listen to the video above a few times. And, to hear it played on the fiddle, here are a couple tracks courtesy of the sawstrokers down at their fiddling hangout:
As an added bonus, check out Norman Blake's version of this tune on guitar – it's one of my all-time favorite guitar solos, and a perfect setting of this gorgeous tune.
Step 2:  Find the Melody Notes
Next up, it's time to search our fretboard for our melodic suspects. Bonaparte Crossing the Rhine is typically played as a D tune, and as I said above, lays out perfectly in double D tuning. So get tuned up to aDADE, and let's find some notes!
Here's what I hear as the basic melody of this tune:
See if you can pick that out on your own 5-string. When you think you've got it, check the answer tab below: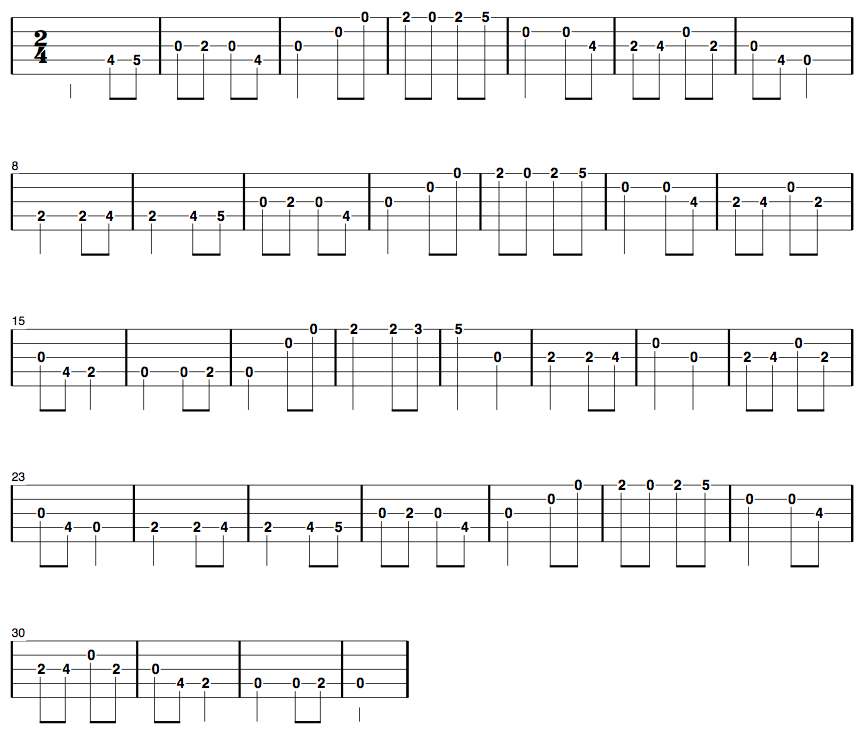 Step 3 – Add Some 
Clawhammery

 Stuff

Now we'll take that basic melody, add in a few simple left hand ornamentations along with some ditty strums after our core melody notes, and we turn it into something that looks like this: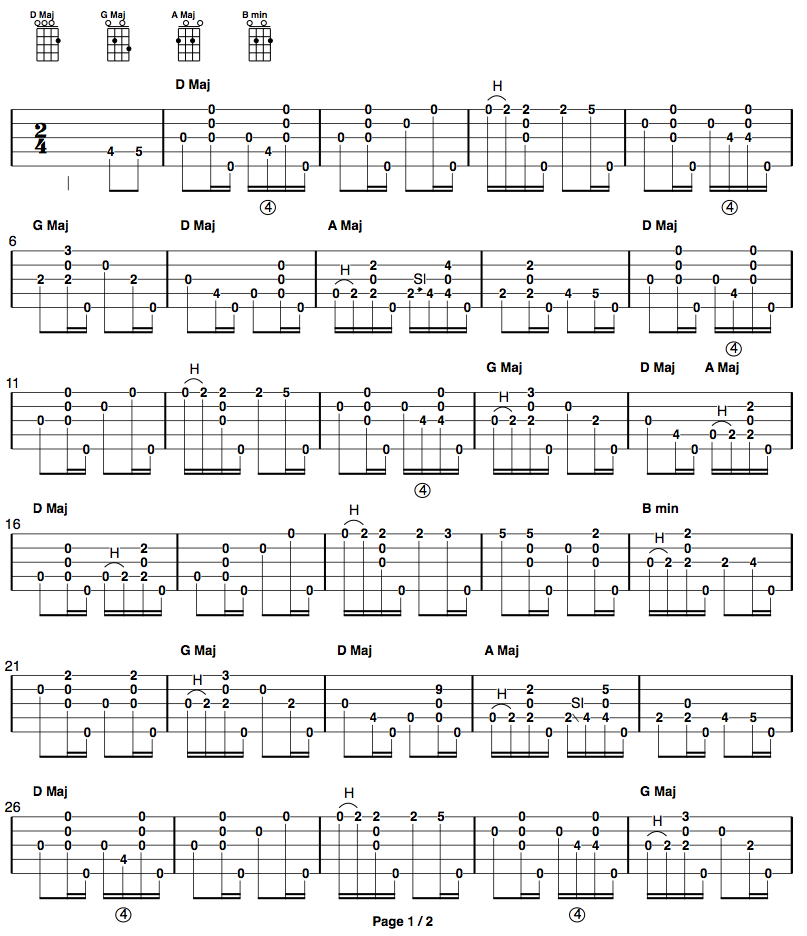 And it sounds like this:
Step 4: Embellish to Taste
With this as our basic foundation, we can continue to refine it as we see fit, or leave it as is, as it really doesn't need much dressing up to sound great.
For my slightly refined version, which you can hear in the video above, I've added in a few more melody notes and added in a bit more syncopations (where you see the "skip notes") to suit my tastes.
My final arrangement looks like this: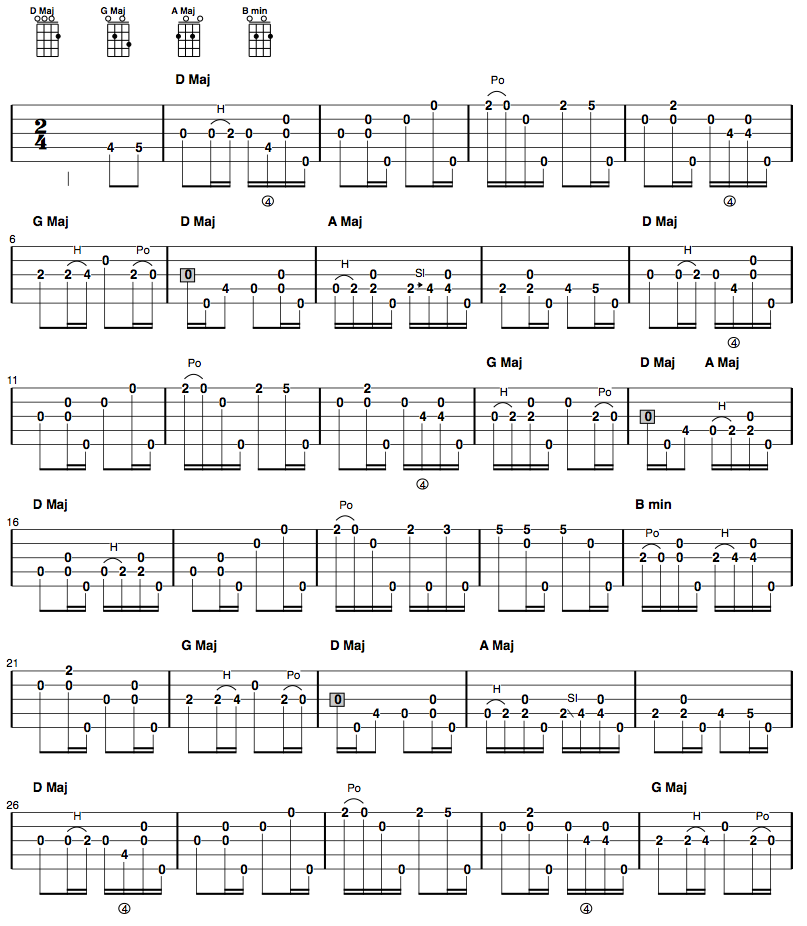 ---
---